100% premium wool
Black cotton lining
Hand-dyed and handwoven

Free standard shipping for all continental U.S. orders over $100
$5 flat rate shipping for all continental U.S. orders under $100
Free 30 day returns for continental U.S. orders.
Customer Reviews
Blue Moon Clutch
Absolutely perfect. Quick delivery. Beautifully crafted clutch in vibrant colors. Perfect!
04/12/2021
Jillian N.

United States
Gorgeous
I haven't had the chance to use it yet, but I have had it sitting out on my desk so I can admire its beauty and workmanship. It's even lovelier than I imagined.
03/02/2021
Tami B.

United States
clutch
I use this clutch as a catchall that stays in a larger pocketbook. Workmanship is excellent. Price comparable to other larger pouches I have seen on line. I intend to order an additional clutch as a gift for a family member. I highly recommend MZ products. Their attention to detail second to none.
02/02/2021
Patrick C.

United States
Great
Bought this for my wife and she loves it.
01/03/2021
Victoria N.

United States
Beautiful bag- great quality!!!
Exactly what I was expecting! Super happy with my purchase!
01/03/2021
Gretchen S.

United States
Super cute clutch
I love everything about this! I bought a purse too and I actually keep the clutch inside the purse for when I need to run into a store super fast. Will be buying more in the future :)
12/10/2020
Leslie R.

United States
Gorgeous
Love the clutch...just beautiful and I'm using it as a big wallet inside my MZ tote ❤❤
12/05/2020
Cassandra M.

United States
Blood Moon Clutch
Love my items..thank you!
10/30/2020
Nancy C.

United States
Great size
Love my new clutch! Great quality as well.
10/14/2020
Jennifer I.

United States
So beautiful!
I love this clutch so much - it is so lovely and well made. I plan to give them as holiday gifts this year to all of the women in my life!
09/29/2020
Lisa K.

United States
Beautiful
I purchased this for my self and is a great addition to my travel bags
08/07/2020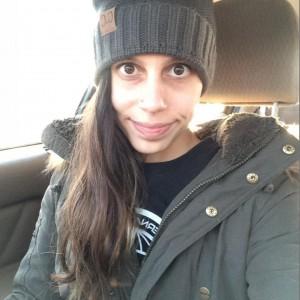 JE
Jessica E.

United States
Blood Moon clutch
I have not received my order yet and it's been a few weeks so I am hoping it comes soon..
We see you've received the clutch, thank you for your patience with the slight shipping delay! Hope you love it, it's an MZ fan fave :)
Unique gift
Absolutely stunning. I recieved one of these clutches as a gift and decided to purchase several for Christmas gifts. Love the color and design of this beauty.